Tech Alert!  Tropical Depression 14 Forecast to Impact Texas/Louisiana Coast
TD14 is expected to turn into a tropical storm (wind speeds 39-73 MPH) or a Category 1 hurricane (wind speed 74+ MPH) making landfall somewhere along the Texas/Louisiana coast by early next week.
A key component of our Disaster Recovery Plan is reliable, safe and up-to-date backups.  If your backups are managed by Nieto, we want to provide assurance that every step has been taken to make sure your data is protected.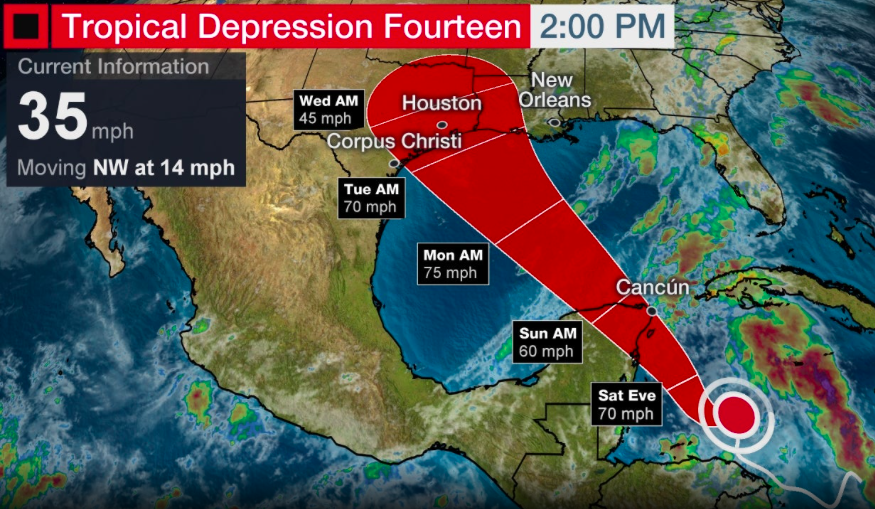 Not Ready for Hurricane Season?
If you have concerns, contact our office today.  Our technicians are on-call 24×7 and are here to help. Call 713.893.5667